The Interview
Why did you join the mentoring program Ouissal?
Nora: I am impressed by the entrepreneurial mindset of Ynes and her co-founders. They are eager to get better, learn, improve their methods and results, they love seeing results, and getting things done. They believe in the value of their products and services and follow their purpose to let the Tunisian citizens experience the cool side of e-government and make them interact with the public authorities. No language barriers, COVID lockdowns, physical distance, or technical obstacles can stop their ideas and success. The tiniest tip and recommendation in our mentoring led to open communication between the founders and well-organized adjustments within the company and team – and let great results follow.
Ynes: As a young entrepreneur, being able to count on the wisdom and expertise of seniors in my field of business helps me make better choices and decisions. Our company Arsela is determined to assert itself through the success of its software solutions and our startup needs to refer to well known, successful organizations of caliber in our field, to optimize our life cycle and actively respond to the expectations and the trust of our partners in accordance with the required standards.
How are you doing it?
Nora: The management team at Arsela knows how much ease they can bring to the citizens of Tunisia and thereby supporting the young democracy: the public services become easily approachable by everyone. Cumbersome tasks like waiting for an appointment in your local authorities or reporting a broken lamp post, street sign, or litter box is easily handled by a nicely designed app on your Smartphone.
I am impressed by the energy and customer orientation that Ynes brings to her company. She is responsible for the customer requirements gathering all way down to the test of the solution and sales.. She manages internal processes improvement as well as getting new hires on board as ARSELA is steadily growing. I am convinced she can reach whatever she sets her mind to and Tunisia can be proud to have such talented and ambitious women in tech, who live for the purpose to improve the lives of the Tunisian citizens.
Ynes: Thanks to Nora, her experience, her expertise, her incredible open-mindedness, her insight, she accompanies us to succeed in growing our start-up.
As Arsela, We feel very fortunate to benefit from the guidance of a special mentor, who gives you her time, her full support, her energy, who is committed to our mission and helps us to overcome our challenges and to impact our environment.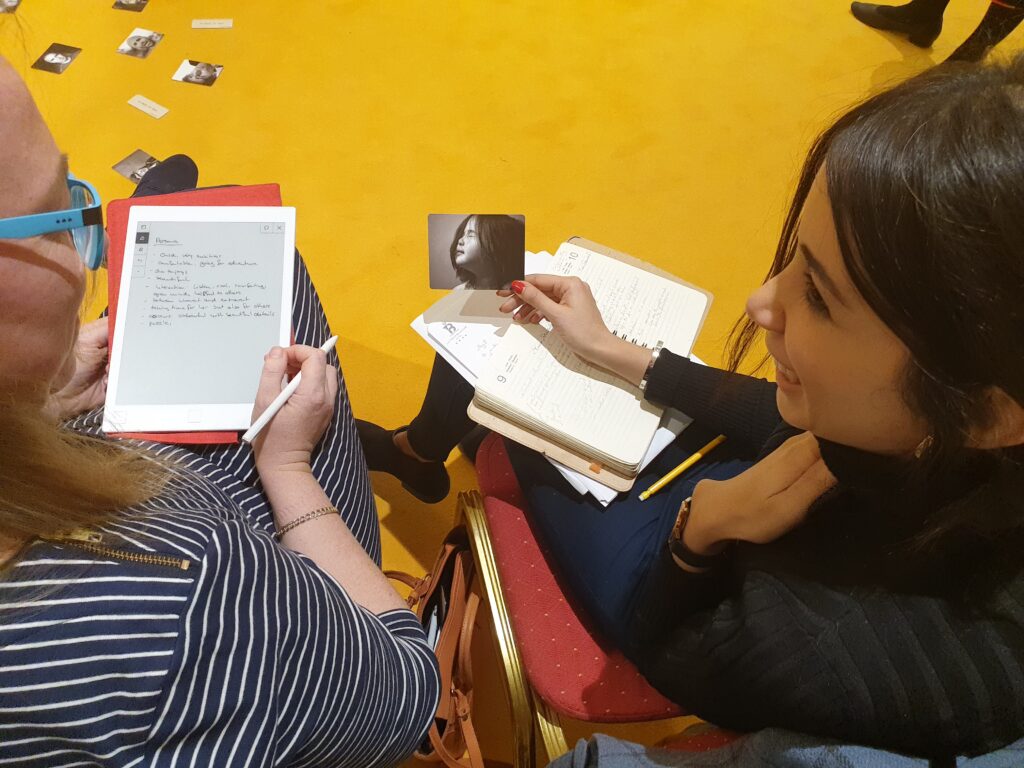 What was your mentoring plan?
Nora: The three major milestones we set for our mentoring time focused on:
learn to balance operational tasks and strategic tasks
improve the internal processes between requirements management and development
focus external communication on the addressee
Ynes: Aligning our management with international industry standards through the mentoring of Nora, a manager within a world leader in the IT field, is a valuable asset.
What did you do/learn/love?
Nora: I am proud to accompany Ynes thanks to the Ouissal program and thank her for her openness and bravery. It is an honor to receive her trust, get a deeper understanding of the challenges of a Tunisian e-government start-up, and help based on my own experience as a manager in a technological environment. The best in a mentoring relationship is that you learn from each other; take on different perspectives and to make the experience even better: Ouissal creates memories and relationships for a lifetime.
Ynes: The best part of this mentoring is the sense of sharing: the sharing of experience but also the sharing of strong and low moments meant that we have forged links that will last beyond this period of mentorship.